We created Playbudz Grip Extenders in 2014, and started helping gamers around the world. Due to our high demand there are now KNOCKOFFS of our grips. The only way to ensure that you are getting our genuine product. Is to purchase through this site.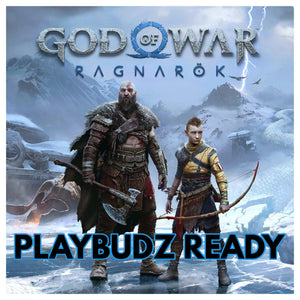 God Of War Ragnarok Ready
Playbudz are designed to enhance your gaming experience. Enjoy God of War Ragnarok and any other action adventure. With our Playstation 5 Dual Shock Playbudz.
#PLAYBUDZ
Fight for what you believe in, and believe in what you fight for! We must be the change and end racism, inequality, and injustices! We must stand up for our fellow brothers and sisters, and spread unity and love! We are all one! 
Home of our patented controller grips since 2014! Optimize the way you'll game FOREVER! Playbudz PRO grips add maximum comfort. Allowing you to play longer, giving you that extra edge! Our grip extenders are made of high quality Eco-Friendly material, made to last! More grip, more comfort, more gaming!
UFC FEATHERWEIGHT CHAMPS MAX HOLLOWAY & ALJAMAIN STERLING, WWE SUPERSTAR XAVIER WOODS & NBA STAR DE'AaRON FOX USE PLAYBUDZ!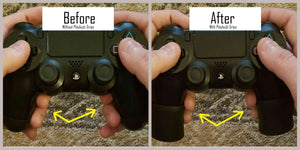 Tweet us a pic of your setup
If you take a picture of your setup with your Playbudz Grip Extenders and follow us on Twitter @PLAYBUDZ. We will send you a one time code for 25% off! If it's a COOL picture we'll send you a code for 50% off!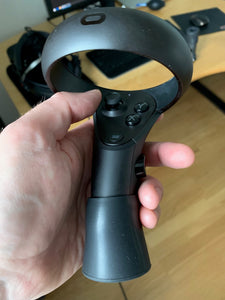 BETTER GRIP FOR THE OCULUS RIFT S
Testimonials
These definitely make my PS5 controller much more comfortable. Worth the purchase!

Steven K
These things are great. I have huge hands, and Playbudz have solved at least 3 problems at once for me, after many years of gaming.
1.Comfort and hand fatigue 
2.Unintended button pushing in the heat of combat (yes, I hate you ps4 touchpad and ps button)
3.Aiming, movement and overall quality of my gameplay.. Instantly. From Bloodborne to H1Z1. 
Also arrived ahead of schedule, with a nice handwritten note, and some extra freebies. 
High-LY Amazing product.

AirborneNinja
Playbudz gave the dual shock controller the extra surface area needed for my hands. Now my ring and pinky fingers have something to hold on to rather that just floating and cramping. The playstation controller has a long way to go ergonomically, but at least playbudz is listening which is more than I can say for Sony.

Adam O
Great grip extenders, easier to hold onto the controller now.

Walter W
Highly recommend!!! completely changed the feel of my ps4 controllers in a very good way. I have medium sized hands and it was a chore to get tot he triggers without having to curl my finger awkwardly... playbudz fixed that, my hands are now at a much better angle, no more sore index finger!!

Davey P