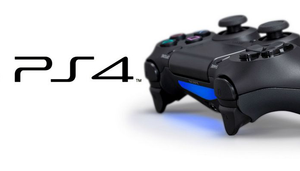 Best Accessory For The Playstation (PS4) Controller 2019
These Grip Extenders are amazing!!!!!
 Well.... That question is quite subjective, based on the individual and their needs. But let's discuss the main tool used in console (PS4,XBox,Nintendo Switch) gaming, or PC gaming.  It's the controller that sits in your hands, for hours at a time. The relationship between the feel of the controller, and the way a player performs goes hand and hand (no pun intended). It is the most essential and important counterpart to your experience. 
 
There are many companies out there with fantastic products, that help deliver a better gaming experience for the gamer. You have companies like KontrolFreek with their analog grips, Scuf Gaming with their custom controllers, The Nacon Revolution Pro hybrid controller, Hori Fighting Commander controller ect. Clearyly there is a HUGE emphasis on the controller itself. 

 One of the constant issues that I've had with the ps4 controller is the handles itself. I always got sore hand cramps, after playing for a couple hours (This dates back to the PS3 controller). I will say this and it could be just me, but the original XBox controller felt amazing! The biggest issue I noticed with the PS4 controller that needed to be addressed was the comfort. I noticed that I always felt a need to readjust the way I held the controller, or completely take a break from gaming. 
What I would come to find out is that the handle of the controller (where you grip the controller), would leave the bottom half of my palm hanging. This would come to be the nagging culprit of gamer hand fatigue. 


 The solution to all of these problems are the Playbudz Grip Extenders. Who would of knew that all along it was the handles of the controller itself, that could make such a big difference in my gaming experience, and impact the way I play. The moment you put the Playbudz grips on your controller, and load up your first game. You notice the difference in comfort, and feel. The biggest way to test if they truly make a difference, is to take them off after playing with them for a few hours. You immediately feel how much of an impact they have on your enhancing your gaming experience. I mean the Playbudz slogan is "Better Grip Or Your Playbudz Are FREE!". After years of using them, I have yet to take them off. I also know people around the world who use them on a daily basis, and swear by them. If you have average or large hands they are definitely a must have accessory for your PS4 or Nintendo Switch Pro controller.

 Video game controllers have been an integral part of gaming since the Atari, Nintendo, and Sega Genesis, all the way to our current consoles (Playstation, XBox One, Nintendo Switch). When it comes to an accessorie aimed for the controller, K/D and stats are important. But..... The feel and comfort of the controller is the number one enhancement that I think could be made. Playbudz main focus, is giving the gamer a better gaming experience, and that's where our PS4 grips truly shine.

 Gamers love tricking out thier controller! So why not buy a Scuf or Nacon controller, add some KontrolFreek analog grips, throw on some Playbudz grip extenders and have the ultimate controller. Add whatever accessory you want to your controller, as long as you love it. Your enjoyment while gaming is the only thing that matters. So game on, live free, stay positive, and be great!

- KP
---